Online classes
R$ 39.90
1x $1599
Unlimited classes
Unlimited Forum
Books and ebooks unlimited
New classes unlimited
Technical support
Online and private classes
check
Unlimited classes
Unlimited forum
Unlimited books and ebooks
New classes unlimited
Scheduled live classes
Technical support
Native Apps published
All apps can be used locally without internet.
Applications are free to download, you only need to pay once to attend classes.
Classes can be viewed on iPad, iPhone and MacBook devices.
Detalhes do Curso
Você quer aprender C#, uma poderosa linguagem de programação orientada a objetos que permite criar uma variedade de aplicações seguras e robustas que rodam na plataforma.NET, no Windows, no Linux e no MacOS?
Visual Studio
Plataforma .NET 7
Linguagem C#
Curso sempre atualizado
Se sim, então você deve conferir nosso curso de C# usando .NET, onde você vai aprender os fundamentos da sintaxe de C#, tipos de dados, variáveis, operadores, estruturas de controle, métodos, classes, herança, interfaces e muito mais. Você também vai aprender a usar o Visual Studio Code, um popular editor de código que suporta o desenvolvimento com C# com recursos como IntelliSense, depuração e teste.
Nosso curso é projetado para iniciantes que querem começar sua jornada de programação com C#, mas também adequado para programadores intermediários que querem atualizar suas habilidades ou aprender novos recursos. Você terá acesso a notebooks interativos, videoaulas, quizzes e exercícios que irão ajudá-lo a praticar e dominar o C#. Você também receberá um certificado de conclusão no final do curso.
Não perca esta oportunidade de aprender uma das linguagens de programação mais usadas no mundo com nosso curso de C# usando .NET. Inscreva-se hoje e comece a codificar com confiança e na prática!
Língua do curso: Português
A(s) aula(s) grátis do curso está(ão) ai para te mostrar como é a dinâmica do curso, assim você pode confiar e entender melhor a dinâmica do autor(a).
Ferramenta: Navegador
Linguagem de Programação: C#
Benefícios com o curso
Você vai aprender sobre a linguagem de programação C#
Você vai vai aprender sobre a sintaxe na prática
Você vai entrar no mundo da programação
Você vai poder mudar de vida no mundo da programação com um emprego novo e sabendo com uma nova linguagem de software
Você vai poder trabalhar a sua lógica de programação neste curso
E muito mais...
Você pode fazer essa aula diretamente do seu smartphone, table e computador.
Ferramenta
Hello World
Declaração de variável
String
Busca de String
Básico de Integers
Avançado de Integers
Cálculo de Integers
Matemática com Inteiros
Inteiro e precisão
Número e decimais
Condições (if)
Loops
Combinações
Arrays
List
Collections
Sort
Search
Debugging
Programação orientada a objetos
Tipo de aula: Aulas com 100% de prática
Tempo de curso: mais de 16 aulas práticas e ainda continua com os cursos dia a dia. As nossas aulas continuam sempre atualizando e você terá acesso a ela dentro da plataforma ecode10.academy
Diploma / Certificado de conclusão de curso: Sim, é necessário:
Concluir todas as aulas
Fazer o desafio do curso;
Entregar o que foi feito para o availador
Com novas aulas todo mês
O diploma será gerado e você poderá publicar na plataforma profissional de rede social como o Linkedin.
Autor do curso: Mauricio Junior
Contato: Dentro da plataforma você tem contato com o autor, pode marcar aulas particulares com ele e aprender mais e mais. É importante para nós que você aprenda e se depender de nós faremos tudo para você aprender a aprender.
Metodologia: CBL (Aprendizado baseado em desafio)
Suporte de dúvidas com desenvolvedor de verdade!
1x $1599
"Melhor plataforma de estudos, assisto as aulas gravadas dentro da minha disponibilidade e posso revisar o conteúdo em aula online e individual, as aulas são didáticas e focadas no desenvolvimento prático do assunto abordado, eu recomendo os cursos para desenvolvedores e indico para quem está interessado em mudar de carreira de forma prática e ágil."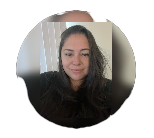 Ana
Future developer
Mauricio, thank you for your classes.
That was very cool and interesting. You thought me a lot of things, which I can do now. You are cool teacher 😎👍

Olha Zaborska
Good student
Are you enjoying the HTML course?

Sofi: Yes, I really like it, at first it's very difficult because it's all for the first time for me, but step by step.

Sofiia
Master Degree in Economy
I have been taking a SQL class with Mauricio and I love how patient he is and how he started the with the very basic , explaining what a database is. This helps in understanding the process. Taking it slow and practicing with the honework he assigns will help me alot. Thank you Mauricio.

Gilbert
Training/Couch
Informações importantes, atividades práticas claras, explicações claras, descrição preciso do curso, apresentação cativante, instrutuor experiente.
Luís Antônio de Oliveira Santos
Gostei bastante do curso por ser um curso rapido e objetivo.
Lucas Maestro Carlos
Sou programador a 8 anos e ministrei aulas em ensino técnico por 4 anos.
O windows form não morreu mesmo, trabalho com essa tecnologia aqui na empresa e o curso me ajudou bastante.
Marcos
Developer
5 estrelas.
Gilmar Robledo
Muito bom, 5 estrelas.
William Souza dos Santos
O seu primeiro livro me ajudou a mudar de vida. Eu era do suporte e aprendi muito com o seu livro e vídeos. Agora posso ajudar minha família
Paulo
Dev
Muito bom o curso de C#, gostaria de aprender também VB.NET
Efraim Vieira
Dev
Parabéns pelas aulas, aprendi muito e gostei de fazer menu dinâmicos.
Luiz Farias
Dev
Aprendi muito com o curso de iPad. Obrigada!
Marcilene
Dona de casa
O curso de Api me deu outra visão em relação ao desenvolvimento de software.
Iuri
Freelancer
F.A.Q
Frequently asked Questions
What is ecode10.academy?

ecode10.academy is an education platform that allows anyone to learn in a practical way, with technology experts, based on challenges and system development. All Academy content is available anytime and anywhere on your smartphone or personal computer. The platform has changed, now there is no more monthly fee.

Is the platform subscription?

We do not have a subscription, each course has its own price and is paid only once. You only pay once to take the course you choose.

What is included inside the platform ecode10.academy?

ecode10.academy has different types of content:

Academy Video: the videos are classes on specific topics in the software development market, where you will have access to complete classes on various technology topic such as programming languages, software solutions and more. In addition, every video will be accompanied by exclusive support material to improve your learning even more.

Academy Book: where current software market technologies teach how to most influence in book format, in practice and step by step.

Academy Code: exclusive codes about a certain technology, with tips and day-to-day examples. This is only shown and tested by those who work in companies of software.

Academy Podcast: podcasts talking about technology, development, personal career and software. The entire community now you only pay once.

Where I can watch?

You can learn and be inspired anytime, anywhere, including your smartphone, tablet or personal computer. You can see your favorite classes from our apps.

Which academy video is for me?

In the video academy you will find classes and learning paths to level your knowledge, and in this way we offer the best content for you. Each trail is designed to be accessible to people with little or no experience as well as advanced learners. With the regular release of new classes, you will always have the opportunity to learn something new.

Does the subscription exist on the platform?

There is no longer a subscription on the platform. Now each course has its separate fee that needs to be paid only once.

How much does it cost to be part of ecode10.academy?

Each course has its value separately, paid only once. Yes, there is no more monthly fee within the platform. The course you choose will be the one that will be made available to you.

What is the warranty period for ecode10.academy?

At ecode10.academy we are committed to our students. Thus, we offer a 7-day guarantee, from the date of payment of the course, for withdrawal and full refund of the amount paid by the subscriber.

Where can I report possible errors?

You will be able to report possible errors within the contact page of the logged in area, via email and through the chat communicator we have.

What is the methodology used in the classes?

I use the CBL (Challenge Based Learning) methodology #Challenge based on learning. Can you imagine learning something new based on problem solving? How to solve problems through a software? How to solve problems through a website? How to solve problems through a desktop service? How to solve problems through an api?

Who is instructor?

Mauricio Junior is the dedicated instructor, former university professor. PhD student in Biotechnology. Master in Electrical Engineering focused on Mobile. Postgraduate in indexing in information systems. Postgraduate in higher education. More than 26 books written. More than 600 articles published. Mobile developer. Web developer. Desktop developer. API developer.

How to pay?

Payment is made by Paypal (secure and accepts any type of credit card). Paid in the amount only once and can be canceled according to your will without any kind of cost.

How does support work?

We have support via Mytalk.chage Chat support on our page. We have support via email. We have support through the social network Instagram and Facebook. And if that's the case, we have support through Zoom, Google Meeting, Teams or another voice and video connection platform.